Stargent IoT is an Internet of Things solutions company that enables our partners to deploy a wide variety of Plug & Play IoT solutions. Solutions range from Predictive Maintenance, Pest Monitoring, Refrigeration Monitoring, Occupancy / People Counting, Leak Detection, Building Management, Asset Tracking, Lone Worker Safety, Water / Gas / Electric Submetering, Robotics, Building Management, Cold Chain and an endless number of other use cases.

Our solution delivers substantial time and money savings to businesses by enabling users to remotely monitor and protect their assets around the clock using our online dashboard and mobile apps.

Smarteq Featured IoT Antennas
Our IoT Antenna collection is perfect for applications such as M2M, vehicles, fleet management, smart metering, track and trace, indoor WiFi coverage, and WiFi supported devices.
We have been able to help our customers realize substantial savings on the products that we supply. We also work directly with each of our customers to ensure we have the right materials and stock levels to meet your demands- one of the perks of being a small business is having the bandwidth to work together closely while growing with your needs.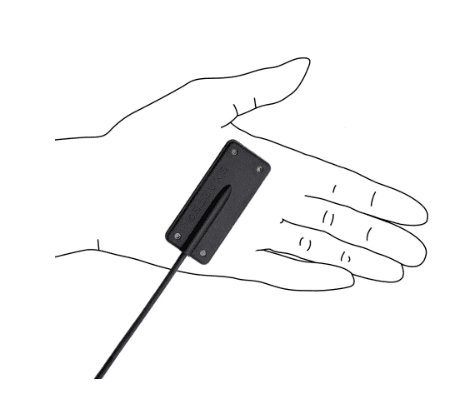 Smarteq MiniBlade
MiniBlade is an adhesive mounted omni-directional ultra-wideband antenna capable of supporting radio system operating in 2400 to 7200MHz spectrum. WiFi 6E, BT, V2X, 5G ready. It is the perfect choice for applications such as indoor WiFi coverage, internet onboard buses, EV-chargers and Wifi zones, Wifi supported devices. The superior RF performance enables high connectivity and throughput.